Well, now I have 2 down and only 48 more to go :))
So, if you didn't know, I recently joined the Classics Club which is a place where bloggers can make a list of 50 or more classics to read in in 5 years or less. We talk about the books and blog about the books and the community is really great, join here! Also, here is my original list if you want to check it out.
Anyway, I recently read Pride and Prejudice by Jane Austen and let me just say that I absolutely adored it. It's now one of my favourite books and it means so much to me and if you haven't already read it, I recommend you pick it up right now.
I already reviewed it on Goodreads but here it is anyway:
"I declare after all there is no enjoyment like reading! How much sooner one tires of any thing than of a book! — When I have a house of my own, I shall be miserable if I have not an excellent library."
*sigh*
This is now one of my favourite books and I'm so glad I finally picked it up because everything about it is just pure perfection.
I can't even form words now but basically, I would read nothing but this book for all eternity if I could.
I loved Jane Austen's writing style. It is so unique and unlike anything I have ever read before and I can't even tell you how excited I am to read more of her books. It's so clever, witty and absolutely hilarious. It was also quite easy to read and I loved just sinking into the writing and story and taking my time to enjoy all the characters and masterful sentences she has crafted.
Also, reading about these characters was like reading about my own friends. That was very cheesy, I know, but it's the truth! Mrs Bennet was so aloof and so motherly, I do love her. And Mr Bennet was the perfect father to all the sisters, especially Elizabeth. He is also equally full of sarcasm and snark, I'm guessing that's where Lizzie gets it from. Jane was so sweet and I loved the sisterly relationship between her and Lizzie. Lydia was highly intolerable and boy-crazy, Mary was horrible and Kitty was lightheaded but I loved them all anyway.
Okay, now we must talk about my two favourite characters ever.
Lizzie. I must say, she is now one of my favourite literary characters of all time because everything about her is perfect. She is so nice, totally relatable and funny, full of sarcasm and snark and has the best comebacks. She also puts her happiness before money and boys anything else. She is also not marrying a man because she has to but because she actually loves him and she doesn't care about money or status or anything like that. I don't think is it humanly possible to not love her because she is so strong and powerful and I look up to her <333
Mr Darcy. Again, PERFECTION. BEYOND. WORDS. I don't even know why I love him so much and seeing the two of them together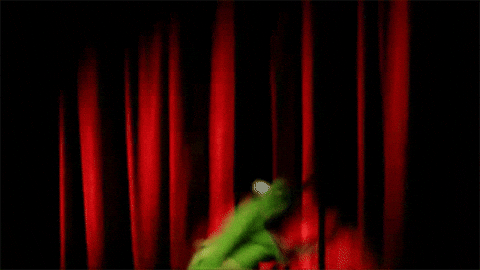 They are my new otp and I say that a lot but I actually mean it this time.
But yeah, I can't say much else about this without self-combusting from my unhealthy love or breaking down into sobs but I really can't wait to read more Jane Austen
So there you go, that was my review of Jane Austen, please tell me what you think about this book in the comments!